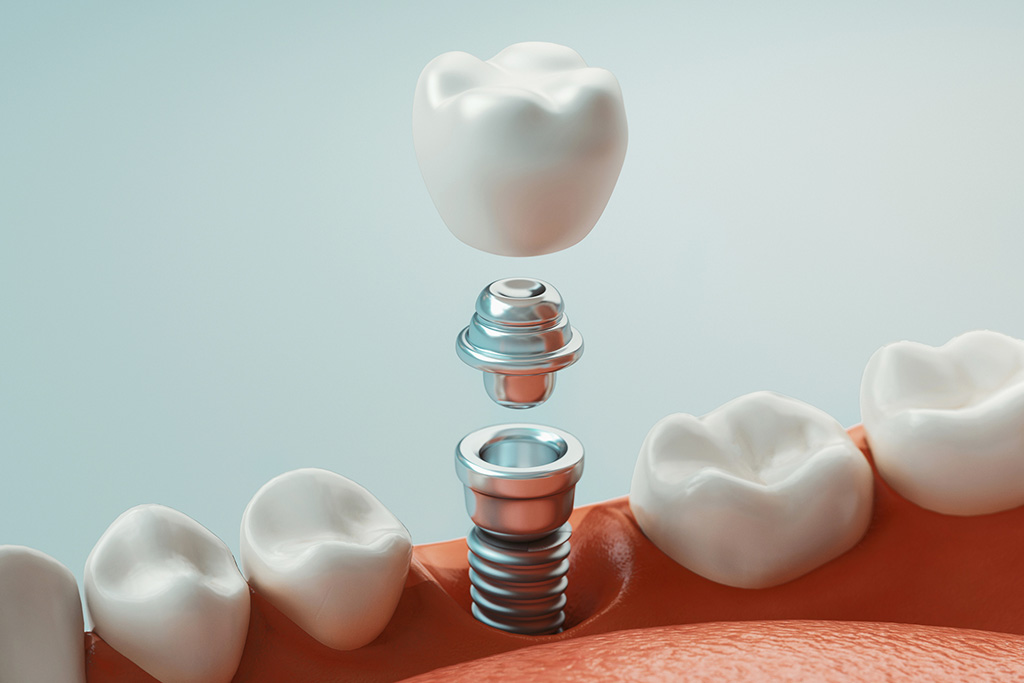 The simple dental implant is a procedure that replaces tooth roots with metal, screwlike posts and replaces damaged or missing teeth with an artificial tooth root made of titanium. In general, patients should plan on three to six months of healing time after the artificial root placement portion of the dental implant procedure. One of the greatest benefits of dental implants is that they behave like natural teeth, providing strength and function that is unrivaled by other restorations.
Dental implants are surgical-grade root devices that support permanent tooth prosthetics. It can help to reduce bone resorption and preserve the thickness of bone, increase the stability of full mouth dentures, and increase the functions of chewing and speaking. It can also help you improve your appearance, speech, self-esteem, oral health, comfort, and eating.
Not everybody is suitable to have an implant and please discuss with your dentist whether you are suitable or not to have the insertion of a dental implant. Regular recall and cleaning by dental professionals are also very important for the maintenance of dental implants. It is also necessary to keep good oral hygiene.