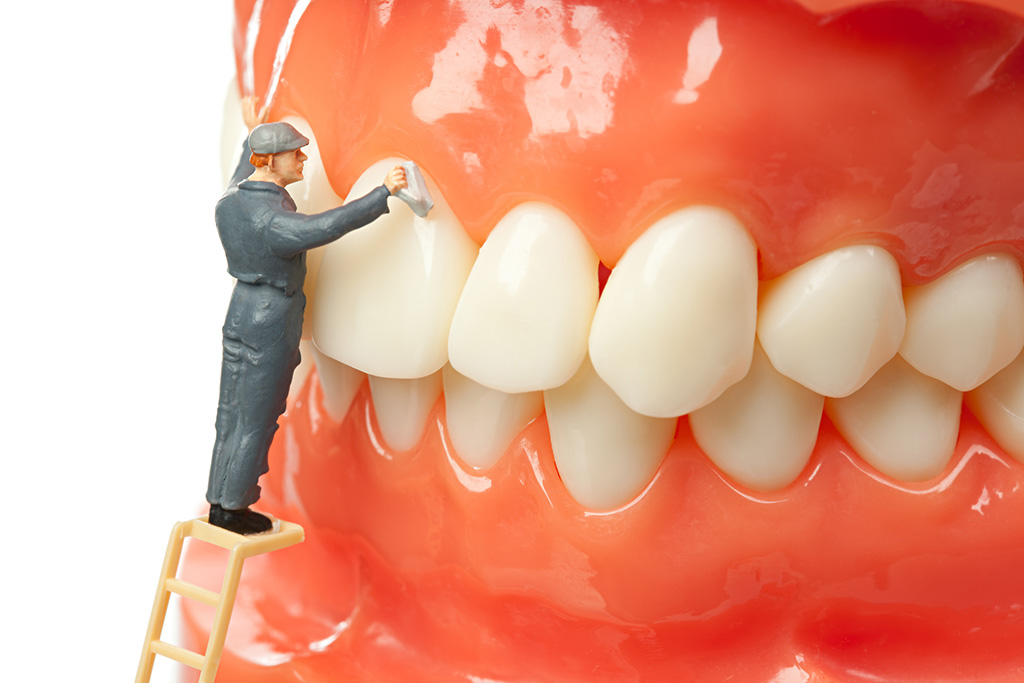 Non-Surgical Periodontal Therapy
Non-surgical periodontal treatment is recommended as the primary treatment for periodontal disease. Adequate oral hygiene instruction will be emphasized. The dentist will also perform scaling and root planning to clean periodontal pockets and roots of the teeth, to remove plaque and tartar to achieve a healthy root surface so that the supporting tissue can heal.
Patients need to seriously improve their living habits and oral hygiene habits during treatment, including blood sugar control and smoking cessation to have ideal treatment results.
Causes of periodontal disease?
The causes of periodontal disease can be attributed to several factors. Firstly, inadequate oral hygiene is a major contributor to periodontal disease. Many individuals do not clean their teeth and gums properly, allowing food debris to accumulate in the crevices of the gums, leading to the formation of dental plaque and tartar.Secondly, some people are born with misaligned teeth, making it difficult to clean properly and increasing the likelihood of developing periodontal disease.Thirdly, studies have shown a significant correlation between diabetes and periodontal disease. Diabetes can increase the risk of developing periodontal disease, as those with diabetes have a weaker immune system and a reduced ability to heal wounds, including those in the gums.
Other factors that can contribute to periodontal disease include smoking, hormonal changes (such as those during pregnancy and menopause), certain medications, and genetic predisposition.
It is important to maintain good oral hygiene practices, including regular brushing and flossing, as well as visiting the dentist for routine cleanings and checkups, in order to prevent and manage periodontal disease. For individuals with underlying health conditions, it is important to work closely with healthcare professionals to manage these conditions in conjunction with periodontal disease treatment.
Periodontal Disease Symptoms
Periodontal disease can cause a range of symptoms that may be warning signs of the condition and should be evaluated by a dental professional as soon as possible. These symptoms may include:
– Bleeding gums or a change in gum color: This may occur while brushing, flossing, or eating.
– Bad breath: Periodontal disease can cause bacteria to develop in the mouth, leading to issues with bad breath.
– Swollen gums: Inflammation of the gum tissue can cause the gums to become swollen and tender.
– Widening spaces between teeth, loose or shifting teeth: Periodontal disease can cause teeth to shift or become loose, affecting the way you bite down.
– Gum recession, exposed roots, sensitive teeth: Periodontal disease can cause the gum tissue to gradually recede, leading to tooth sensitivity and the exposure of tooth roots.
It's important to note that in some cases, periodontal disease may not cause any noticeable symptoms in its early stages. This is why regular dental check-ups and cleanings are so important in detecting and treating periodontal disease early.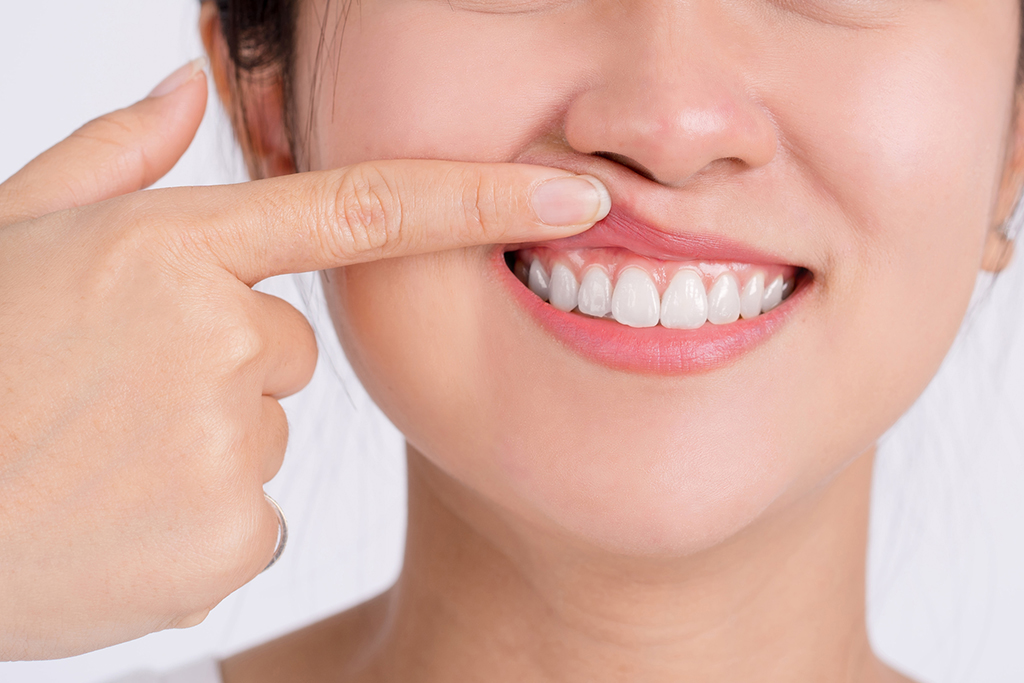 External factors that can affect periodontal health include: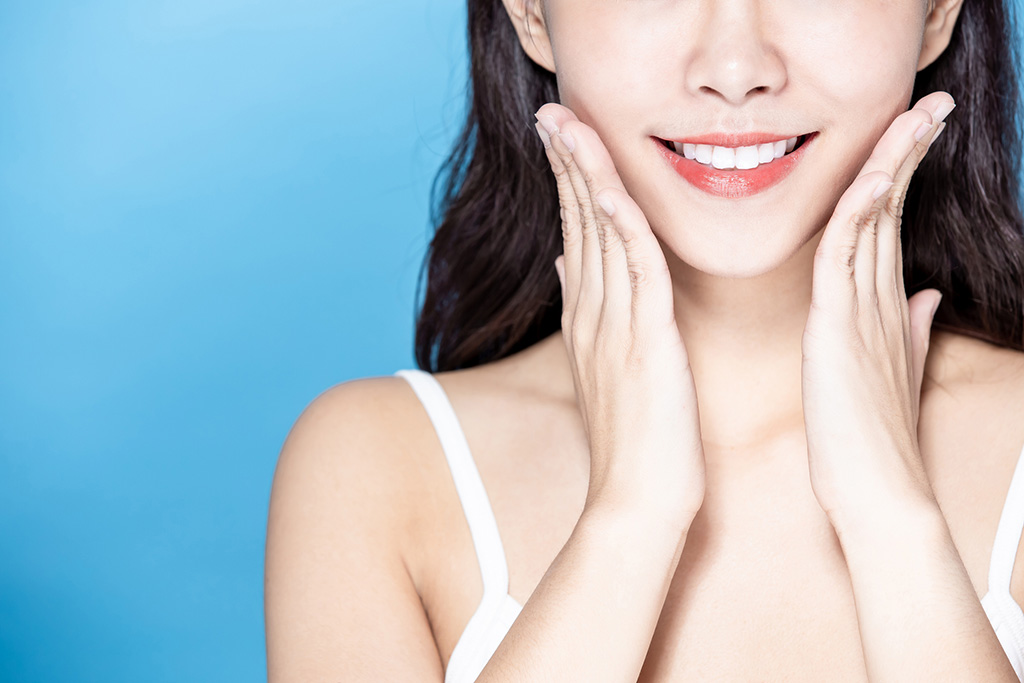 Can periodontal disease heal itself?
Periodontal disease cannot be self-healed using daily brushing, toothpaste, mouthwash, or medication. It typically requires professional treatment by a dentist. Patients also need to develop good oral hygiene habits, including regular brushing, flossing, and professional cleanings, to maintain healthy teeth and gums. While treatment can improve the condition, it is important to note that periodontal disease is a chronic condition that requires ongoing management and maintenance to prevent further damage. Therefore, it is vital to seek professional dental care and follow the recommended treatment plan to achieve the best possible outcome for oral health.
How is periodontal disease improved?
If you find periodontal disease, you should see a doctor for diagnosis and treatment as soon as possible, such as: cleaning the teeth to remove tartar, scaling the root of the tooth, or performing periodontal surgery to remove plaque and calculus in the periodontal area. Use toothbrush, dental floss and other care products every morning and evening to thoroughly remove dental plaque and control the disease. After dental treatment, maintain your nursing habits and visit your dentist regularly for oral check-ups.