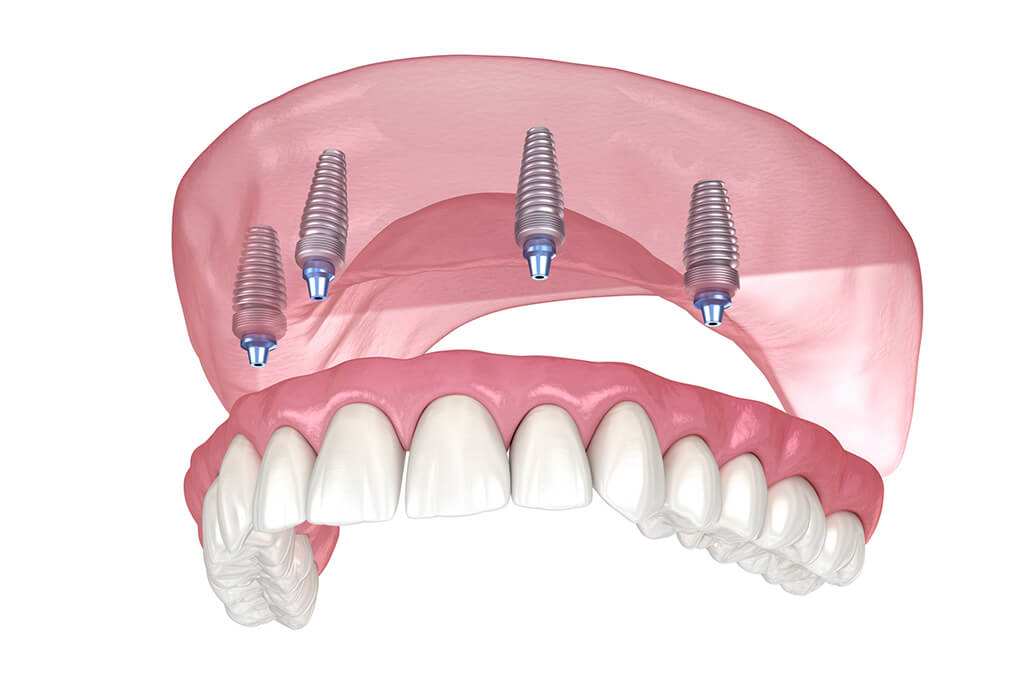 All-on-4 Dental Implants​
The All-on-4 Dental Implants is a cost-efficient treatment compared to traditional dental implants. Patients only need to insert four implants in both the upper or lower set of teeth. The four Implants act as a support mechanism for the placement of a new set of fixed teeth. Moreover, the back implants are placed tilted so patients no need for bone grafts and augmentation, and the recovery time is faster than traditional dental implants.
The All-on-4 Dental Implants are usually performed in patients who need to replace most of their natural teeth and have low bone volume.